Click here to sign my petition to save the Hunter's GP Access After Hours service.
Every Australian deserves an affordable, world-class healthcare system through Medicare.
However our community continues to feel the impact of the Morrison-Joyce Government's ongoing cuts to Medicare.
GP Shortage - due to the decision to prevent new doctors from working in our region, it's harder to find a GP taking new patients. This is extending wait times for appointments and adding further to doctors' workloads.
GP Access After Hours - funding cuts to this program - unique to our region - which allows access to a doctor after-hours without resorting to clogging up the emergency department.
Scott Morrison's Government does not understand or care how Australians are affected by these changes and has ignored your voice calling for the protection of Medicare.
An Albanese Labor Government heard your demand for action and will:  
Labor will save the Hunter's GP Access After Hours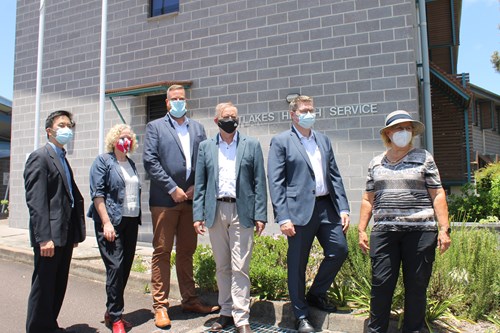 As a direct result of a $560,000 funding cut from the Liberal-National Coalition in late 2021, the Hunter region's GP Access After Hours service has been diminished.
In December, the Lake Macquarie clinics at Belmont Hospital and Toronto Polyclinic were forced to cut their operating hours in half on weekends and public holidays – exactly when this service is needed the most.
Unbelievably, this cut could be just the beginning.
There is a review currently sitting on the Health Minister, Greg Hunt's desk which if approved will see the remaining $4 million of funding for the Hunter's GP Access After Hours clinics slashed to just $1 million.
If that happens, that will effectively be the end of this vital service.
I have been fighting hard to save our GP Access After Hours clinics, and in January, Labor leader Anthony Albanese announced that a Federal Labor Government would reverse these cuts and secure its future.
You can read more about Labor's commitment here.
Labor's plan to fix the local GP shortage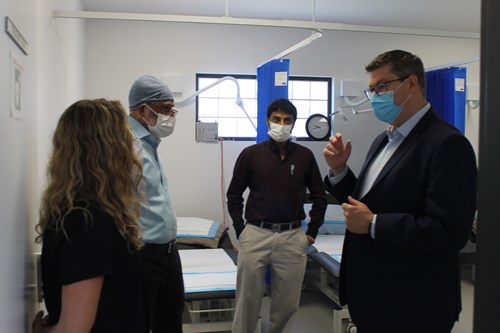 An Albanese Labor Government will act on the GP shortage crisis in the Hunter and Central Coast by making the region a Distribution Priority Area (DPA), providing the whole region with access to the Bonded Medical Program and overseas trained doctors.
In 2019, the Morrison Government reclassified parts of this area as a metropolitan area without a GP shortage. Consequently, it is now harder than ever for people in our community to see a doctor.
Labor initiated a Senate Inquiry into GP shortages and while it is ongoing, evidence presented makes it perfectly clear there is a chronic and severe GP shortage in the Hunter. I made a submission to this Inquiry on behalf of the Shortland electorate which you can read here. In this submission, I included feedback that had been provided to me by people in our community about the difficulties they are having with seeing a GP in a timely manner. Some people told me they can be waiting up to a month for an available appointment which is just shocking. In the Hunter Primary Network's submission to the Senate Inquiry, they said that there are 149 local GP practices who are no longer able to supplement their GP workforce with overseas trained doctors or bonded medical doctors from elsewhere in Australia.
Labor's commitment is sensible and it is fair. There are additional incentives for more rural and remote parts of Australia, and they should remain in place. However it is unfair and wrong that the Morrison-Joyce Government has determined that it is as easy to recruit GPs to the Hunter and Central Coast as it is to Mosman.
You can read more about Labor's commitment here.
Recent speeches on health issues